Description
UriCatCare is suitable for sensitive cats who want to maintain a healthy bladder and feel good!
A premium veterinary strength supplement providing 360ᵒ support for sensitive cats who struggle with their bladder health. Its carefully blended ingredients relieve stress and maintain a healthy bladder.
Tasty and Easy to Feed!
UriCatCare is designed to ensure maximum palatability and was found to be 100% palatable in independent testing*. The easy to use sprinkle capsules can can be fed whole or opened and mixed with food. UriCatCare powder can be fed once daily or spread throughout several meals in the day.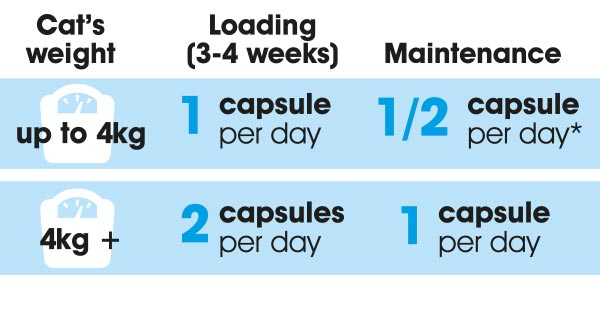 * May be fed as 1 capsule on alternate days.
A 30 capsule pot lasts 60 days based on a 4kg cat at maintenance levels.