Description
Cat'Skin is suitable for all itchy cats who want to feel good!
More than just a blend of oils, Cat'Skin offers 360ᵒ premium nutritional support for skin health. Soothing itchy or sensitive skin, helping with skin repair and balancing the immune system.
Cat'Skin powder is designed to ensure maximum palatability and can be mixed in with your cat's food once daily or spread throughout several meals in the day.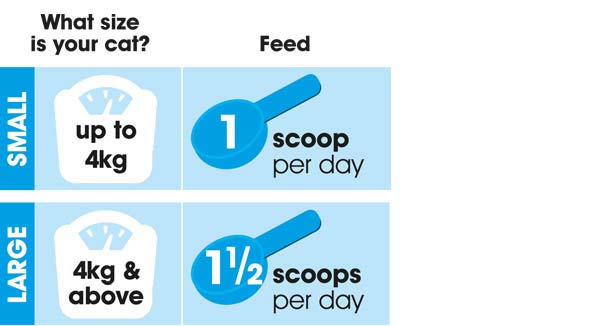 One 2.5ml scoop provides approximately 2g
Maintenance levels can be adjusted to suit the individual. Please contact us if you have any feeding questions and we will be happy to discuss your cat's case with you and provide bespoke advice.
A 60g pot lasts approximately 30 days based on a 4kg cat.
Key Ingredients
Salmon Oil, Chlorella, Rosemary extract, Seaweed, MSM, Selenium, Zinc, Biotin, Calcium-D-Pantothenate, Niacinamide, Taurine, Vitamin A, Vitamin D3, Vitamin E, Vitamin B1, Vitamin B2, Vitamin B6, Vitamin B12.
A blend of omega 3 and 6 essential fatty acids, skin nutrients and antioxidants provide complete skin and coat support at the same time as aiding immunity and digestive health. Helping your cat's skin to return to a natural healthy itch-free state.
Replenish the Skin Barrier – Optimum levels of omega oils and sea algae extract help the skin to defend against environmental allergens and pathogens.
Nourish the Skin, Coat and Nails – A broad spectrum of vitamins, minerals and taurine support healthy hair, skin and nail growth and repair.
Antioxidant Defence – Cat'Skin provides natural antioxidants to neutralise the toxins associated with allergy.
Digestive Support – The gut's immune response is balanced by plant extracts and nutrients.